Join today
12 Months Access
Dementia Awareness
Work safely and demonstrate an understanding of what dementia is, how to manage it and with a greater awareness of the sensitive issues faced by individuals and their families.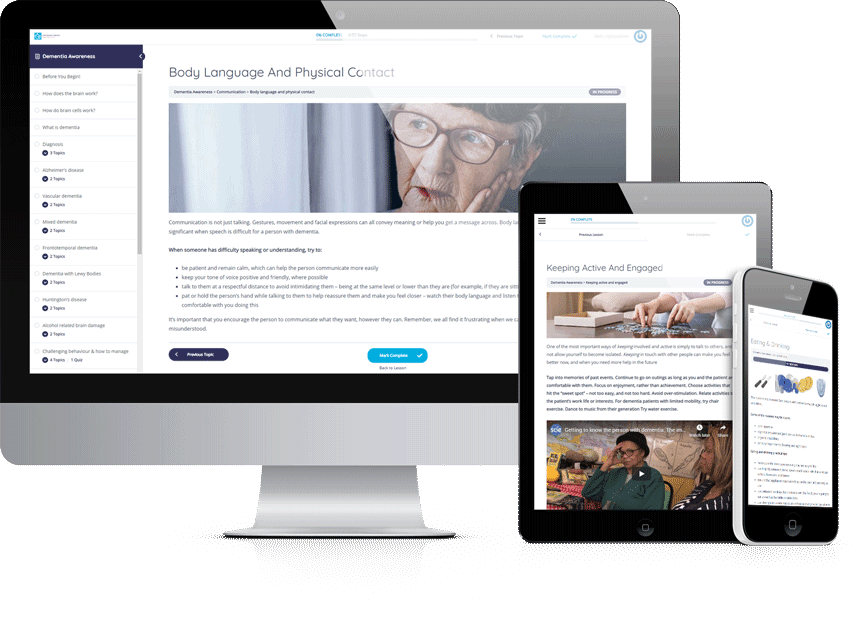 Course contents
What's included?
How does the brain work?

How do brain cells work?

What is dementia?

Diagnosis

Alzheimer's disease

Vascular dementia

Dementia with Lewy Bodies

Frontotemporal dementia

Mixed dementia

Huntington's disease

Alcohol related brain damage

Challenging behaviour & how to manage

Communication

Eating & drinking

Incontinence problems

Assistive technology

How the environment can help

Dignity & respect
Take this course safe in the knowledge that it is endorsed by Skills for Care and meets CQC requirements.
No more workbooks

Work at your own pace

Works on all devices
Compliant with Health & Social Care Standards
The Dementia Awareness course is designed for:
New and existing employees in the care sector
Any new employees completing the Care Certificate
Anyone carrying out assessments for care planning, risk assessments etc.
Anyone acting as a carer or planning for the future
FOR THE LEARNER
Learners, take this course safe in the knowledge that it is meeting industry standards while providing you with the underpinning knowledge required by care sector providers.
FOR THE EMPLOYER
Employers choose this course for your employees and rest assured that not only have they fulfilled their legal responsibility but that this training will provide employees with the knowledge and skills to work safely and provide evidence to demonstrate compliance with Skills for Care and CQC regulations.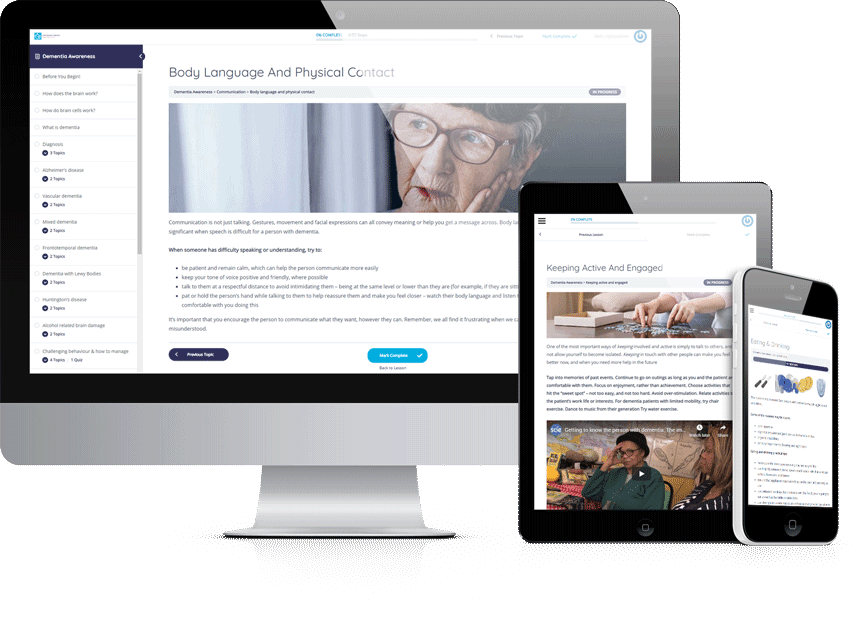 Work At Your Own Pace...
Work through this course, watch the videos, navigate the resources to professional organisations and current legislation and prove your knowledge with interactive quizzes before being awarded the Dementia certificate.
Your Data is Safe With Us
ABOUT
Care Training Services
Care Training Services was established in 2011 with the aim of providing outstanding training in the Health and Social Care sector. To accompany the 100's of hours of classroom training, we are pleased to bring you the Dementia Awareness online course.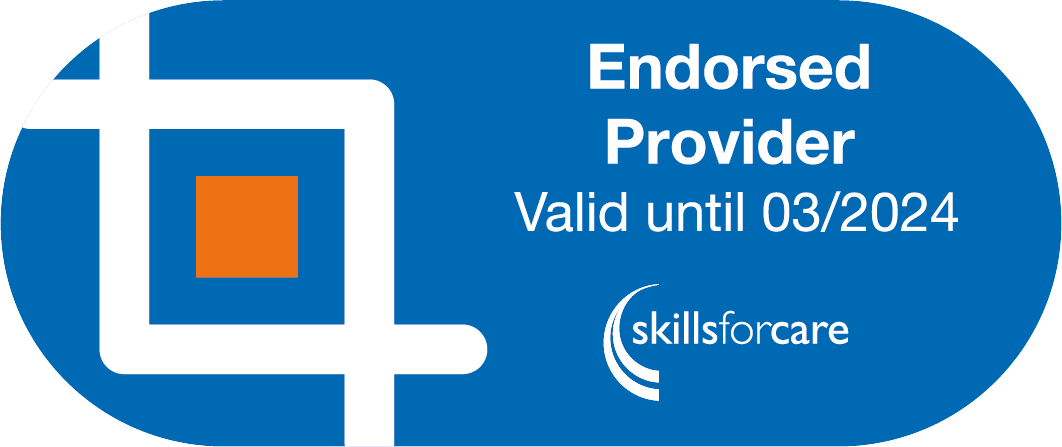 ENDORSED BY SKILLS FOR CARE